We believe passionately in the slow fermentation of breads using natural yeast cultures, taking a little longer to make a truly excellent product. High-quality ingredients from renowned producers are at the heart of everything we create.
Well, the primary reason is the quality of the end product.
Commercial bread production has been streamlined to cut costs to the point that we find ourselves eating the classic sliced white loaf. The rapid production needs a cocktail of additives and stabilisers (not on the ingredients list) to produce a loaf that will last for weeks on end, and is mainly air. This is not bread.
The resurgent interest in naturally leavened, sourdough breads has been driven by the disaffection felt towards these modern 'bread' products. Sourdough breads are leavened by a natural yeast culture, in the same way that bread has been made for all but the last hundred years or so. This process is rather slow, but it is this time fermenting that gives a sourdough loaf its distinctive flavour and texture. There is also mounting evidence that the process aids the digestion by partly breaking down the complex carbohydrates and proteins in wheat flour.
Our classic sourdough loaf takes 48 hours to create from start to finish.
There are only three ingredients in our classic sourdough: flour, water and salt, so it is important for these to be of the highest quality possible. All of our flours are organic, milled in the UK and hand-selected. We blend wheat and rye flours to create the perfect flavour and crumb structure for each loaf.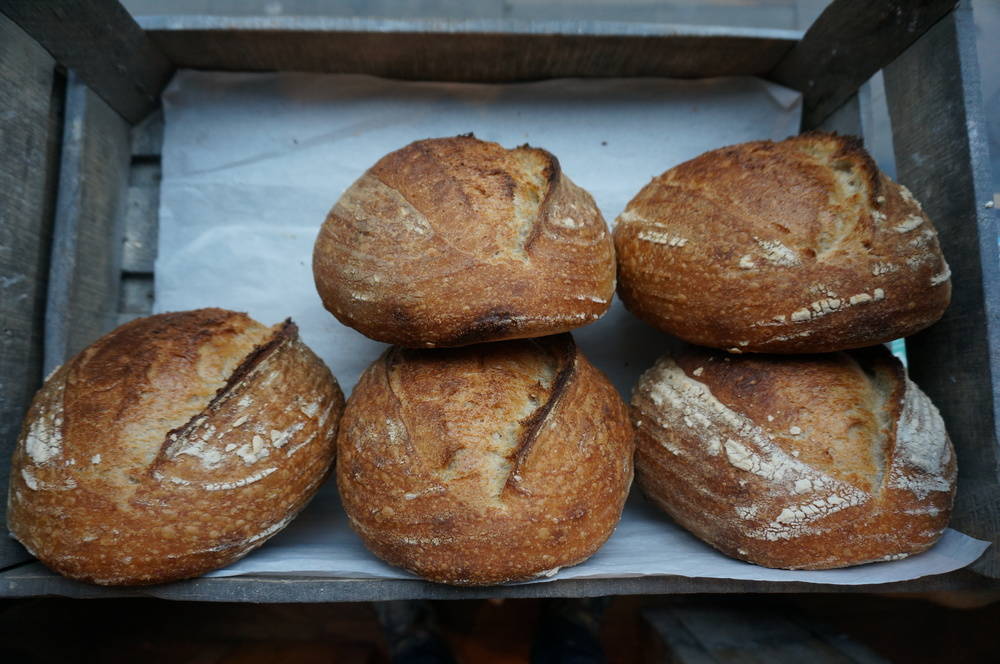 In the Bread By Bike Cafe we focus on using fresh, high-quality ingredients to make simple, delicious dishes. We partner with local suppliers who share our belief in ethical and sustainable production, meaning that our dishes showcase incredible flavours all year round and our menu changes with the seasons.